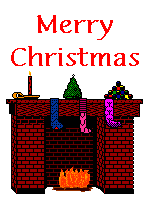 from Rich and Carmi
Overview of 2018
Philippines
Dulag
In February we did a missions trip to the Philippines. We first went to Dulag and had church services at two different locations. We were able to give out rice and other food items to local families. We had extra items so the local church was able to use them for their missions outreach. While in Dulag we were able to spend time with Carmi's family and give them gift items. The weather was not the best but we were still able to roast a pig and have a great family meal. Carmi was able to meet up with other relatives and friends.

Sapang Palay
While in the Philippines we are able to stay with Carmi's sister Flory and was able to celebrate the birthday of her sister-in-law Glo with her brother at their home church in Sapang Palay.


Tarlac/San Isidro
Our next missions trip was to Tarlac to minister to the two churches that Pastor Marvin Jose pastors. He is a pastor that our church, Seattle Open Door Church, sponsors.
We not only raised funds to provide rice and food for the church members but we also raised the funds to provide a motorcycle for Pastor Marvin to use to travel between churches.


Chickens, Chickens, Chickens
Around September 2017 we bought some baby chicks. They are now adult chickens as they just finished their first molting. We have a total of seven chickens. Until recently they were laying 4-7 eggs a day. Currently they are only laying 2-4 with the colder weather, less daylight, and molting. There are challenges having them, especially lately dealing with rats, but they bring us some stress relief, are good entertainment, and make us laugh. They are our children for now. At the middle of winter one of the chickens disappeared. We were heart broken. We thought for sure an animal killed the chicken, or it got out of the pen somehow and died. We were very sad for a long time. BUT, in the Spring there was a chicken in our backyard that looked like the missing one. It let us catch it and it fit right in with the other 3 chickens. We call it the prodigal daughter. Maybe it was not ours but nobody claimed it and it has made itself right at home.(BTW no roosters but he hens can be very noisy.
Baby Chicks
Video 1
Video 2
Video 3
Video 4
White Christmas for Chickens-2017


Rich/Injuries
It seems that 2018 was the year of injuries for Rich. Some of his sciatica back problems flared up after he had no problems for two years. Some painful times. We think what triggered it is because Rich broke his foot in the Spring. Three big guys jumped on Rich. He was able to karate kick all of them and knock them out but broke his foot. Well, maybe not. He actually broke his foot by tripping in a hole the chickens had made. It wa a long process for his foot to heal. Later in the year Rich fell in the bathtub and bruised several ribs. The good news is he is doing good overall. He has been helped tremendously by a Christian chiropractor who is offering free treatments. Rich never truly believed in chiropractic but does now. Also for awhile a friend was giving Rich intense back massages which helped. Six months later the foot will hurt at times and back sore, but so much better now and ribs are healed.


Carmi/Weena
It was a good year for Carmi. Health wise she has been doing good overall. Still has her acid reflux challenges but not as bad as the past.
This was an exciting year because Carmi's niece Weena was able to come to the US. She came to Seattle with her Fiance, Juno. We had a fantastic time. Rich was the tour guide which he loves doing, and everyone loved him doing it.
We went to Leavenworth, Snoqualmie Falls, various sites in Seattle. This was a very enjoyable time for both of us, it was so much fun. A great break from ministry.


Seattle Open Door Church
Like always this was a busy year at the church, and a year of change. Two of the houses that Fairhaven House (our sober housing and discipleship program) leased were sold by the owner. So after over nine years of ministry we decided God was saying it was time to end the Fairhaven House ministry. We still have a church home where been are in recovery and a couple lives in the basement of the house where we live. All of these individuals are doing very good. The good news is that this has freed Rich up to be able to minister to other people and spend more time, be an actual pastor which he is enjoying.
One of our greatest needs as a church has been to obtain youth. Our current youth leader Susan Brown has been an answer to prayer. She has a heart for the community which fuels Rich's evangelistic heart. During the summer we sponsored youth to go to Summer Camp, did an outing with some youth, partnered with the Samoan congregation that uses our building, given out school supplies, and just finished giving out toys.
Someone who lives in Burien that is not a Christian provided funds each month for Rich to feed the homeless on a more personal level. Again fuels his evangelistic/outreach heart.
The church is in the process of starting a tattoo removal ministry for those who have gang tattoos or tattoos that would make them have a hard time to get a job. As a church we are focusing on ministering to an apartment complex that has gang activity.
We had some of the missionaries we support speak at the church. As a church God has given us favor after favor.
Seattle Open Door Church has been slowly growing. It certainly helps that Rich is finally able to be a pastor and not have dedicate hours upon hours in recovery ministry. At times, it is hard to think about leaving the church. It seems so many times we are at the edge of God doing something great. Yes, Rich is considering resigning from the church. We will share about that in a moment. It might be that Rich must leave for God to take the church to the next level. We are praying for God's will for us and for Seattle Open Door Church. We as a couple want God's perfect will, not ours. Father God Knows Best.


There is Hope TV
There is Hope TV is now in its third year. We have over 150 broadcasts and over 100 broadcasts online. The Cable TV statistics show we have some videos that have been watched hundreds of times. This is another way to get the Gospel out into the world.
www.thereishopetv.org
Arkansas
It has been our goal for several years to move to the Philippines when we were ready to semi-retire. When we went to the Philippines in February one of the things we did is look at property. There was one location we had seen before. The challenge we could not overcome is the cost of land in the areas we would want to leave. It is very expensive and it is impossible to get a loan and we do not have the ability to pay cash. The other challenge is that we cannot fully retire for several more years and to find work in the Philippines would be very hard based upon where we want to live. By the time we figured everything out it just was not feasible to live in the Philippines at this time. Maybe in the future.
Since Philippines was not an option, Rich checked into where are the most affordable places to live in America. Rich really wanted at least 1-2 acres of land in a wooded area that is not in the city. In the Pacific Northwest it is impossible to find anything we could afford. It turned out the best place to live that meet what our goals were was Tennessee or Arkansas. The next challenge was if we could afford to buy anything. We have always made the assumption we could never afford to own a house and property in America. Well, through multitudes of challenges and obstacles, we have purchased a home on 2 acres of property that is two miles from one of the largest lakes in America. It is our goal to move to Arkansas in the Fall of next year. Currently we have someone renting our home. Yes OUR home. We are also considering a business venture as a source fo income. We are seeking God's will on this matter.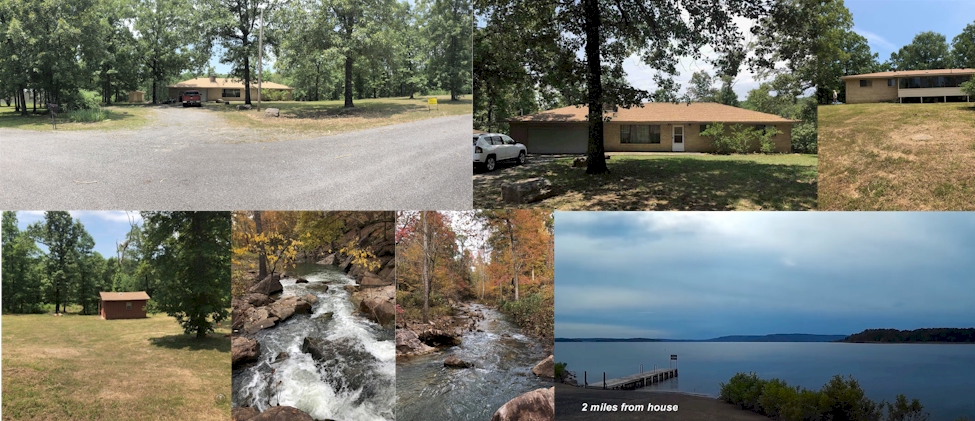 May you all have a great 2019. Be sure to be in the center of God's will.
How about adding your picture to our web site? It is very easy to do so Check it out-Click Here!